As Certified Distributor and Authorized Service Partner for Alfa Laval Hygienics Flow Equipment's , WE provides :
Dedicated team to provide sizing proposal for a wide range of product portfolio within heat transfer and fluid handling.
Quick delivery with a large inventory of fittings, pumps, valves, tubing, and instrumentation in-stock to meet your needs.
An extensive service and genuine spare parts offering.
Extending your equipment's performance by our trained service team by Alfa Laval. We make sure that your equipment performs at its best throughout its lifetime.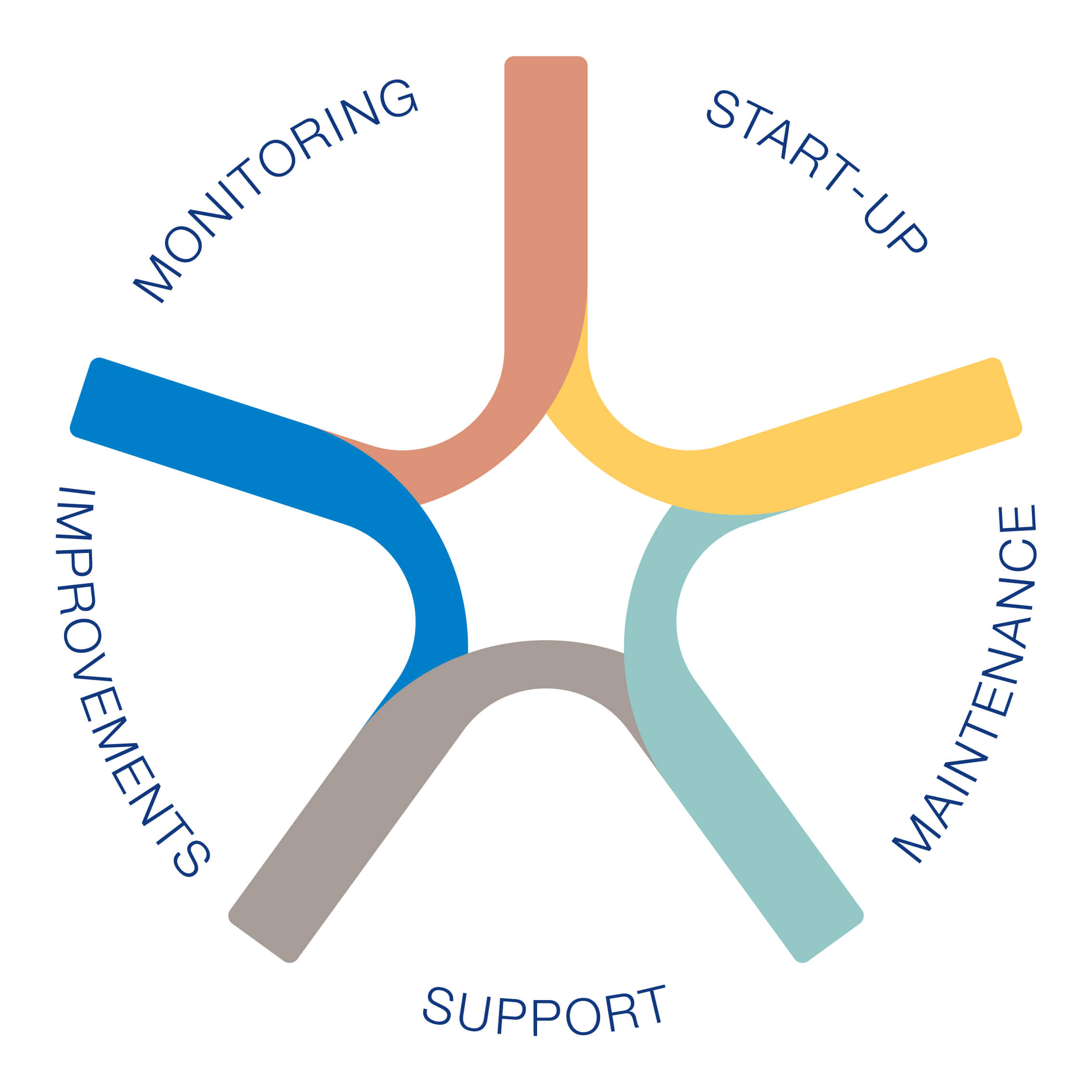 Take full advantage of your Alfa Laval
equipment with our wide range of services
We bring your equipment into operation, smoothly and safely, while respecting global guidelines. We ensure your equipment delivers as it is meant to.

Installation Supervision

to ensures a safe, trouble-free start-up and fine-tuning, for a reliable operation with maximum uptime.

Commissioning Supervision

to ensure a trouble-free start-up and fine-tuning of your equipment, for a reliable operation with maximum uptime.

With proper maintenance at the right time, you can achieve higher performance and lower operating costs while maximizing your equipment's lifetime.
Preventive Maintenance to reduces unplanned stops, increases equipment lifetime and reduces workplace accidents.
Genuine Spare Parts and Service Kits to boost productivity and maximize uptime with quality genuine parts from Alfa Lava.
Assistance is always on hand. Many issues can be solved directly over the phone, and experienced troubleshooting specialists can be dispatched to your site when needed.

Performance can be taken to the next level to better match your evolving needs. We can improve your equipment, letting you take advantage of the latest technical developments

Redesign

 to provide solutions to adapt to your changing needs whether it be process requirements, process conditions, media changes, capacitychange, legislation changes or energy requirements change.

Replacement and Retrofit.

When a worn unit is difficult to repair, replacing it creates new opportunities for optimization and profitability
Stopping problems before they occur saves time and money. Inspections and audits – or even continuous monitoring – can keep you informed of any performance changes.
1000L Test Tank for various Alfa Laval Tank Cleaning Machines
1000L SS316L Test Tank with Polycarbonate Screen.
Alfa Laval LKB Butterfly valve Clamp End EPDM ,One each for size 2.5" & 1.5".
Alfa Laval Toftejorg FDA Approved dairy hose - 1.5m Length ➢ Alfa Laval ICP 2035 Pump - Clamp End EPDM , 5.5kw rated 6bar & 10m3/hr.
Alfa Laval Rotacheck Sensor.
Wika Pressure Gauges - Serial No ( 8971ALZK) Calibration Certificate no: 950043W2.
Fluke 53-II Digital Thermometer with Type K Wire Sensor Serial no ( 19510008 & 162075 ) , Calibration Certificate no: C191451
Control Panel Box with Start/Stop/Timer and Schneider VFD for 5.5kw motor.
5.5kw SS316L Water Immersion Electric Heater