Our double seat valve concept provides modular solutions that are easily tailored to any specific requirement. The double seat design provides long-lasting, spillage-free operation thus minimizing the risk of product contamination. The use of double lip seals provides added protection to ensure safe and hygienic operation.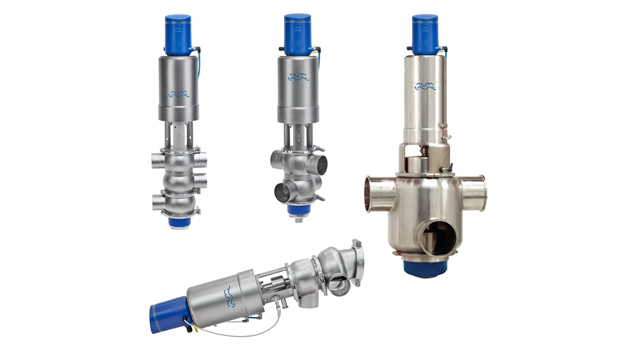 The unique mixproof valve concept is based on a series of base components, including valve body, valve plug, actuator and cleaning options and accessories that support a wide range of applications. Using these components, you can build a Unique mixproof valve to match your exact process requirements.
To facilitate maintenance, the Unique mixproof valve also features leakage detection holes that provide advance notification of wear or damage to static o-rings. Operators can visually inspect the valve at any time without having to disassemble it.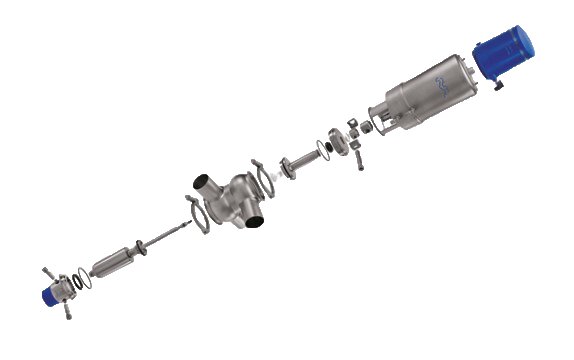 Alfa Laval offers its external connected CIP system "SpiralClean". This system ensures hygienic operation in demanding applications where cleaning of the Unique Mixproof by seat lift and seat push function is not sufficient. The SpiralClean system can be added to clean the upper and lower plugs and to rinse the leakage chamber of the valve. Using less cleaning fluid, utilities and time, SpiralClean cleans more thoroughly and efficiently than conventional externally connected CIP devices.
Another big benefit: SpiralClean enables the Unique mixproof valve to operate under aseptic-like conditions, creating a steam barrier to the atmosphere upon applying steam to the CIP pipes.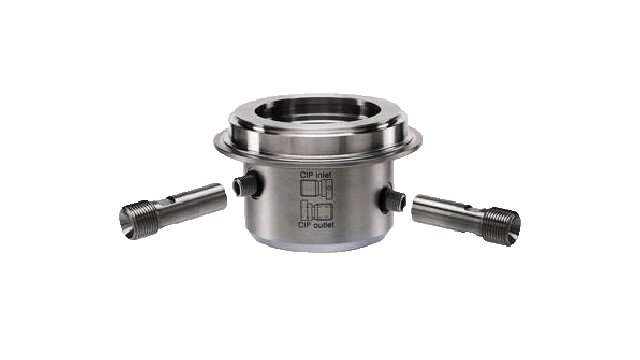 The Alfa Laval Unique mixproof valve is a normally closed (NC) valve that is controlled from a remote location by means of compressed air.
To separate the two liquids, the valve has two independent plug seals. The space between the two seals forms an atmospheric leakage chamber. In the rare case of accidental product leakage, the product flows into the leakage chamber and is discharged through the leakage outlet.
When the valve is open, the leakage chamber is closed. The product can then flow from one line to the other without spillage. The valve can easily be cleaned and protected against the effects of water hammer according to the specific requirements of the process and the configuration of the valve. (There is no product spillage during valve operation).
3-A version available upon request
Product wetted seals HNBR, NBR or FPM
Male parts or clamp liners in accordance with required standard
Control and indication: ThinkTop V70
Indication for detection of upper seat lift