Alfa Laval doesn't do average. Whether it is our multi-purpose Industrial range; the Semi-welded industrial range for refrigeration and exacting processes; the Hygienic range for food, beverage and pharma applications; or the Specialized range for condensation, evaporation and fibrous media – you buy into reduced cost of ownership and increased efficiency and safety.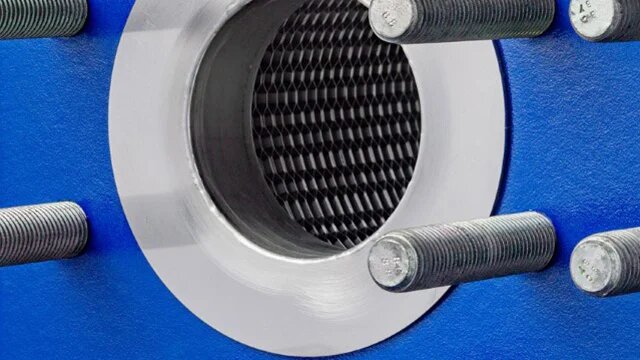 Gasketed plate heat exchangers for modern requirements
Highest thermal efficiency and close temperature approach
Compact units - space saving, easy to service and maintain
Maximum uptime - less fouling, stress, wear and corrosion
Flexible - easy to adapt to changed duty requirements
Our Gasketed plate heat exchangers are optimizing heat transfer by large surfaces of corrugated plates drawing heat from one gas or liquid to the other. The high efficiency and an outstanding reliability in a compact design, offers an investment with the most attractive CTO over the product life time. Not to forget the energy saving capabilities and low environmental footprint.
Plate and gasket technology
The design of the corrugated plates optimizes heat transfer by providing a large but compact total surface area through which the heat can be drawn from one liquid or gas to another.
The heat transfer area of the plates is pressed in a corrugated herringbone pattern. When two plates are superimposed with opposing herringbone patterns, the helix-like flow and high turbulence results in high transfer coefficients and effective self-cleaning.
A change in the corrugation pattern enables the heat exchanger to be used in different processes, even those with very dirty media.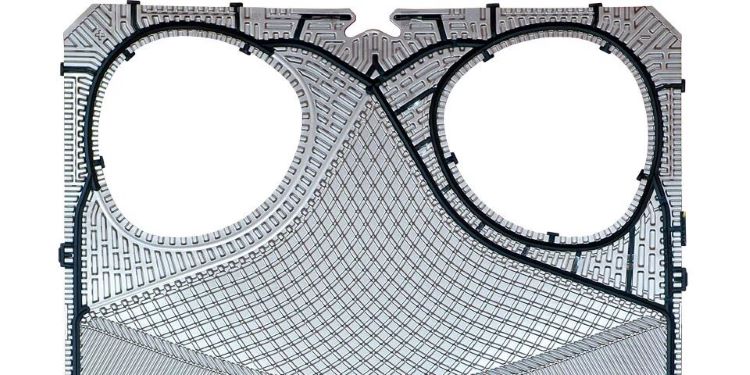 The plate distribution area ensures an even flow of fluid over the entire plate to maximize the heat transfer capability. An optimized flow distribution also reduces fouling and uneven temperature zones keeping the performance levels high over time without unnecessary energy losses, maintenance costs or unplanned stops.
Gaskets are key components in heat exchanger performance. We design the gasket and plate as one to assure an optimized seal. Each is tailored to the duty of the heat exchanger. The correct profile, width, thickness, and polymer type and compound make a world of difference in avoiding the risk of premature leakage or gasket or plate damage. Your benefits are prolonged gasket life, less downtime and lower maintenance costs.
Double-wall gasketed plate heat exchangers
Designed for use with fluids that cannot be allowed to mix. Prevents leaking fluid coming into contact with the fluid in the other circuit.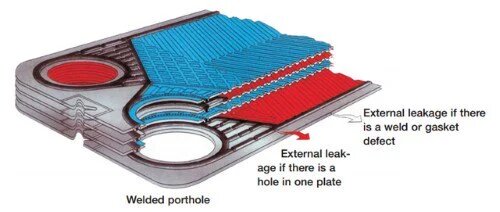 Ideal for fluids containing fibers or coarse particles. Designed to eliminate bridging of solids in the entrance area.

Conventional gasketed plate heat exchangers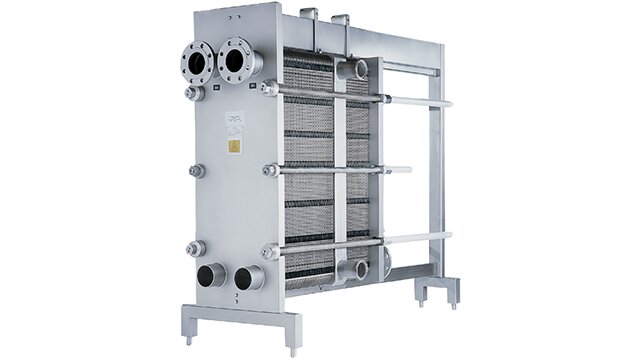 Alfa Laval M line of gasketed plate-and-frame heat exchangers are used for high design pressure (>10 bar/145 psi), such as in carbonated beverages or when long plate packs are required.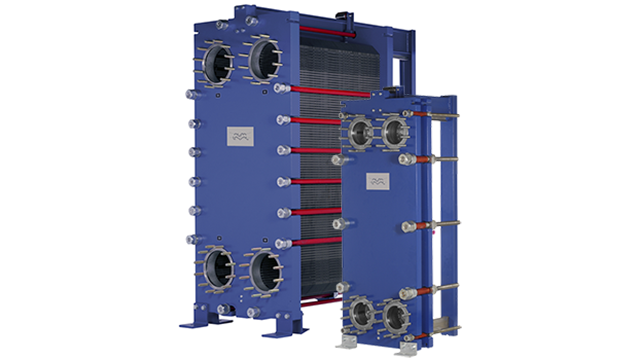 Alfa Laval WideGap gasketed plate-and-frame heat exchangers are suitable for fibrous fluids and for fluids containing coarse particles. Typical applications for Alfa Laval WideGap heat exchangers are sugar, bioethanol and pulp and paper processes.